Advancements in the advertising industry have led to data-driven methods to promote and market your business.
One relevant example is programmatic advertising.
A study found programmatic ad spend will top $59.45 billion in 2019. By 2021, $81 billion of digital display ad spend will be conducted programmatically.
How can programmatic buying benefit your business? What does it even mean? This guide will share everything you need to know about this latest marketing trend and how to leverage it for your business.
What Is Programmatic Buying?
Previously, buying ads was a long and arduous process.
Advertisers were required to purchase impressions from publishers, negotiate terms for ad inventory, and send proposal requests to get their ads out into the world.
This meant a lot of back and forth and follow-ups across multiple parties. It was costly in most cases and, worse, inefficient.
The rise of programmatic advertising has sped up the process. Advertisers can now leverage machine learning and artificial intelligence (AI) technologies to automate the ad buying process in real-time.
This graphic from PubMatic shows the difference between the different types of ad buying:

So, how does programmatic buying work? Here's an example to help you understand the process.
Let's say you sell tech products, like an iPhone.
You opt for a PPC campaign to promote your products on Google. Your goal is to bid on advertising inventory to get your promotional content featured on Facebook, Google, or in a 30-second pre-roll video on YouTube.
In the programmatic buying process, cookies or anonymous data are sent to a demand-side platform where the ad-buying occurs. Data can help identify users who have visited your website, live in your geographic location, or are existing customers.
This data could help you identify people who resemble your ideal target audience. In this case, it could be users who have read an article about the latest iPhone, visited the Apple website, or searched for iPhone reviews.
How to Get Your Ads Shown to High-Converting Users With These Attributes
Real-time bidding occurs between various advertisers who want to send an ad impression to the user. This entire process is automated and based on algorithms rather than human input—and it takes less than a few seconds.
The winner of the bid gets to show their ad to the website user.
Here's to hoping website users will click the ad and convert!
In summary, programmatic buying lets advertisers identify their target market through behavioral insights rather than just keywords, bid on those users, and deliver the ad in the blink of an eye.
Advanced ad targeting capabilities means access to high-converting consumers who are more interested in the products or services you offer.
Why You Should Use Programmatic Buying in Your PPC Campaigns
Programmatic buying lets your ads reach your ideal target audience at affordable price points.
Here are some statistics on the results of programmatic buying:
Programmatic advertising generated an astounding $129.1 billion in 2020 and is expected to reach 155 billion in 2021.
The data-driven characteristics of programmatic advertising have led buy-side decision-makers to choose this option. Nearly half (48 percent) believe data is the driving force behind their programmatic investments and strategies.
Fifty-two percent of publishers state they have sold more than 81 percent of their ads inventory.
Video is a leading driver in programmatic advertising. Fifty-four percent of agencies purchased more than 41 percent of their video inventory through programmatic advertising, compared to only 50 percent in 2019.
Sixty-eight percent of marketers have stated paid ads are "very important" to their marketing strategy.
These statistics prove programmatic advertising can bring a load of benefits! Here are a few more benefits to leveraging this ad-buying strategy.
Increase Reach
Programmatic buying is supported on numerous ad networks and marketing channels. It lets marketers access private marketplaces or get ad space from thousands of websites with the click of a button.
Since the entire process is automated, advertisers can scale their PPC campaigns with minimum effort while staying within their budget.
More Transparency
Publishers and advertisers can receive real-time information about ad placements and activity. More transparency guarantees every penny is well-spent while simultaneously improving ROAS (Return on Ad Spend).
Target Beyond CTR
A PPC campaign can lead to thousands of impressions and clicks. Yet, these numbers don't matter if you aren't generating conversions and increasing sales.
With programmatic advertising, marketers can use advanced ad targeting features. Leveraging website behavior or demographic data lets advertisers reach their intended audience at scale.
Access to Data and Results
Programmatic exchanges provide real-time information on your ad performance. Once you get the insights, you can maximize results by investing in high-performing ads.
If you have subpar ads, then consider modifying them based on data from past campaigns. As long as you know what works and what doesn't, you can optimize your campaigns and scale fast.
When Should I Use Programmatic Buying in PPC Campaigns?
Programmatic advertising looks promising, but it may not work for everyone. In this section, I'll discuss when programmatic buying is a good fit.
How to Use Programmatic Buying in PPC Campaigns
Move Beyond the Google Display Network

If you're a PPC marketer, you've probably used the Google Display Ad Network (GDN) to reach website users. Programmatic buying can help you make the most of it.

Programmatic buying lets advertisers connect with 80+ additional inventory sources and get placements in sites that were previously inaccessible.

On top of this, you can reach premium inventory previously considered too small to warrant placement in the GDB or too expensive for direct buys. An example would be ad placements in popular websites like The Wall Street Journal, CNBC, Bloomberg, or Entrepreneur.

Access to First-Party Data

Marketing strategies often rely on big data to be effective.

With modern analytical tools, we can easily monitor results and gather information about our customer base.

Demand-side platforms (where ad buying takes place) can integrate first-party data. This includes data from your customers or audience.

First-party data can include CRM, social, behavioral, and subscription data.

As a result, advertisers can launch highly personalized and targeted campaigns. Similar to Facebook campaigns, they can build lookalike audiences that match the profiles of their existing target audience.

Research-backed data also means you can create content more likely to resonate with your audience. You can also create effective campaigns to get new prospects down the sales funnel.

Personalize Ads

People are bombarded with ads 24/7 on their phones, in their email, while they watch television.

Programmatic buying lets advertisers create ads using behavioral targeting and demographic data. Hence, they can connect with their target audience without being spammy or annoying.

For example, the Intercontinental Hotel Group (IHG), which owns hotel chains like Holiday Inn, used programmatic advertising to compete with Booking.com and Expedia.

According to their data, consumers opted for their competitor sites because of the myth that they offered better prices. In reality, customers were charged between 15 percent and 30 percent more than the original price.

The campaign did well because targeted users were more aware of the cost of booking from third-party sites.

5 Programmatic Buying Software Options
At this stage, you're probably wondering how to start with programmatic buying. Let's take a look at some of the top programmatic buying software options to consider.
Simpli.fi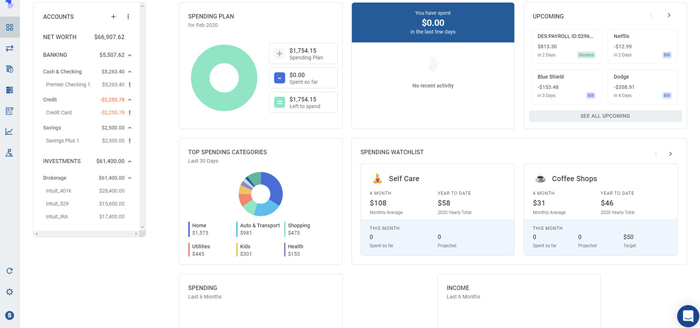 Simpli.fi's programmatic platform lets users efficiently buy targeted impressions or ad inventory from real-time advertising exchanges.
What makes it unique is it lets marketers leverage unstructured data instead of pre-made audience segments. Users can create highly targeted custom audiences based on CRM data, browsing behavior, search history, and geographic location.
You can also use insights to understand audience behavior, and optimize audiences in real-time. This is advantageous for businesses with a huge customer base and tons of data.
For seamless analytics, it has 60+ pre-built reports which lets users easily organize data from campaign results. They also have visualization tools to help you better understand data through graphs, charts, heat maps, and tables.
Adobe Advertising Cloud
Adobe Advertising Cloud offers an independent platform for programmatic buying.
The demand-side platform can plan, optimize, and manage your ad campaigns.
AI pulls audience data so advertisers can launch a paid media strategy that fosters brand awareness. Content creators can also streamline content and build meaningful user experiences.
Budget is a main concern when it comes to running PPC campaigns. With Adobe, users can use AI to analyze data and conduct performance optimization for cost-efficient spending.
AdRoll
AdRoll's programmatic platform uses customer intelligence data to identify and target potential leads. It aggregates consumer purchasing behavior on your website so you can understand what works and predict audience reception.
With its powerful analytics capabilities, marketers can send relevant messages to prospects, leading to more engagement and conversions. You can also run omnichannel marketing campaigns and connect with your audience through email, social media, or web across multiple devices.
DoubleClick by Google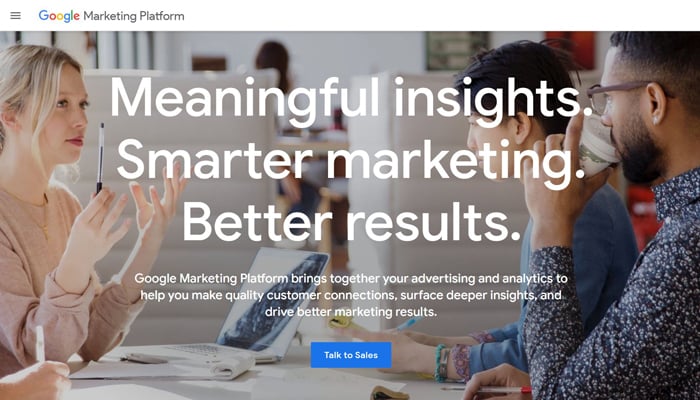 DoubleClick is a programmatic ad platform that automates the ad buying process and effectively runs campaigns in real-time.
Here's a look at some of its most notable features:
DoubleClick Digital Marketing Manager: Built-in intelligence to uncover significant marketing insights on trafficking and reporting. This lets advertisers make data-driven decisions and gain more control of their advertising spend.
DoubleClick Bid Manager: This tool helps agencies effectively purchase display media from different ad exchanges in a streamlined platform.
DoubleClick Search: Powerful search features provide real-time insights on KPIs and ad performance. Their Ad Data Hub leverages data from Google Ads or your own CRM system to improve your PPC campaigns. By diving into the details, you can make smart bidding decisions and run ads across multiple platforms.
DoubleClick Rich Media: Data dashboarding tools streamline information from Google Ads, Analytics, or spreadsheets. Their interactive dashboards also generate easy-to-understand reports so you can communicate results to teams and executives.
DoubleClick Studio: Workflow and production tools help marketing teams and media agencies create high-quality and compelling ads which delivers results.
Google Analytics: Google Analytics helps users aggregate data to create tailored lists, identify digital touchpoints, and create shareable reports. As you get more information about your company, you can better understand your target audience.
Rubicon Project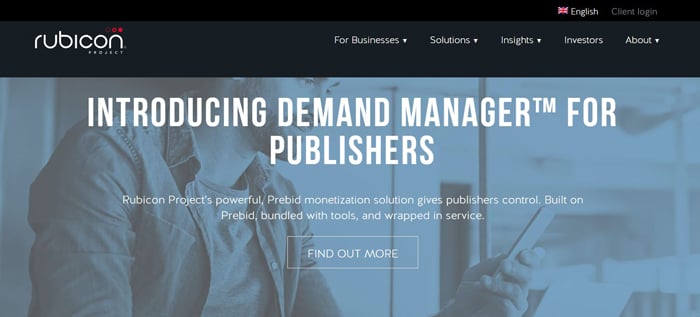 Rubicon Project has an automated advertising platform connecting media buyers and publishers from across the globe. Top brands use it to reach over a billion consumers.
The platform centralizes the traditional proposal process and deal negotiation. User-friendly tools and real-time performance analytics capabilities seamlessly consolidate the ad buying process.
Furthermore, insightful reports from their Prebid impression funnel data provide information on page load and impressions across websites and mobile apps.
Conclusion
Programmatic buying lets marketers leverage AI and big data to reach their target audience.
Not only can you identify high-intent consumers, but you can also present ads at the right time and place to maximize results. The automated bidding process speeds up the process, so you can access premium ad inventory with minimal effort.
While it has a lot of benefits, it may not be a good fit for everyone. We highly recommend this solution for advertisers who have maximized the Google Display Ad Network (GDN) or have access to first-party data.
If you want to try it out for yourself, there are multiple platforms that can help you get started in an instant.
How will you use programmatic buying to power up your marketing?